Bonhomme de neige - Snowman - grille gratuite - free pattern
English below
Pour finir cette année si particulière sur une note de fantaisie et de fraîcheur, je suis heureuse de vous offrir ce patron de Hardanger (patron à télécharger sous l'article).
J'ai choisi de le monter en bannière, mais libre à vous d'en faire autre chose. Partagez vos photos avec moi, par messenger, email ou sur le groupe "Hardanger et papotages".
J'ai hâte de voir vos réalisations!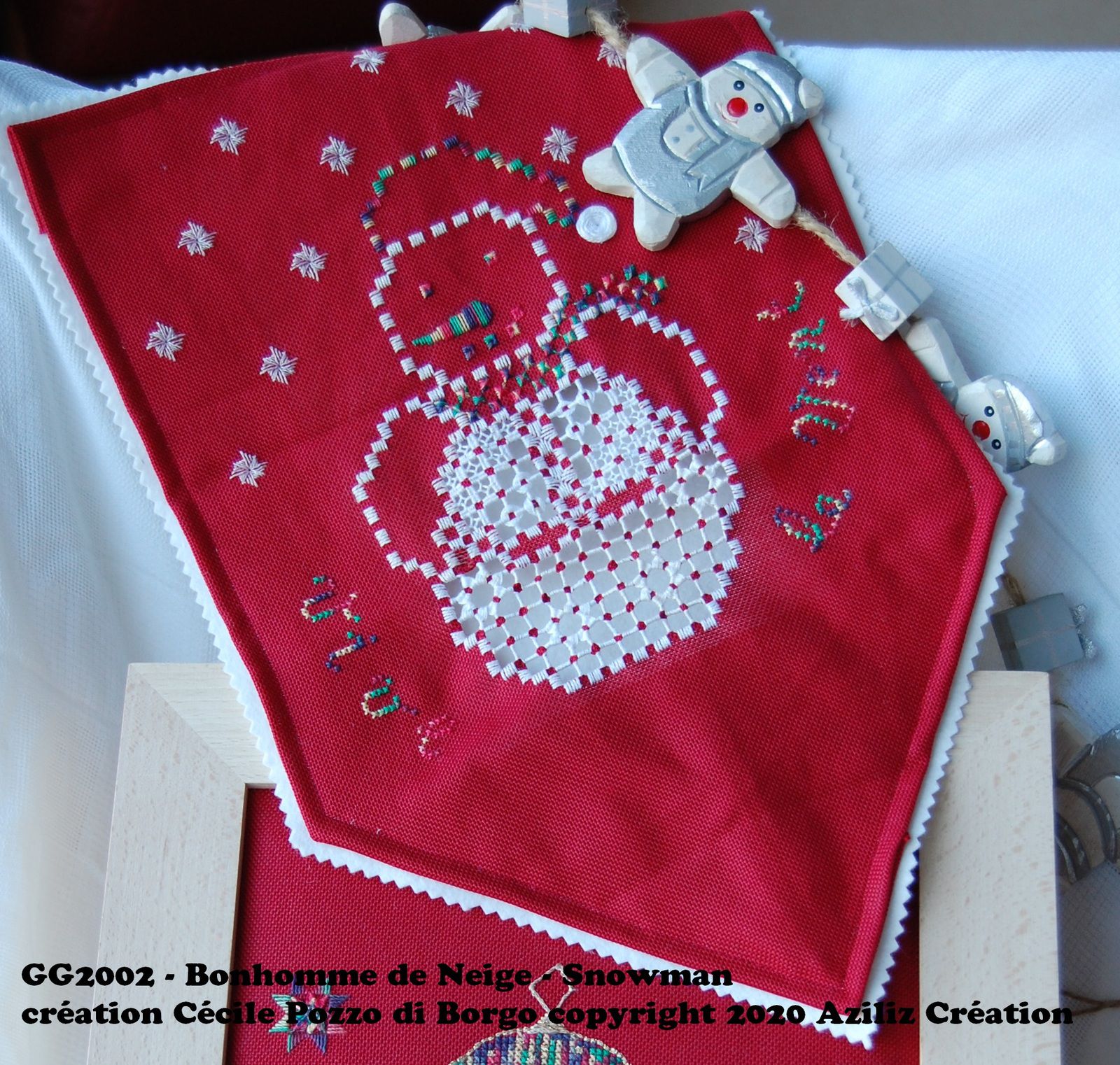 To finish this year so special on an optimistic and fantasy note, I'm happy to offer you this free hardanger pattern (download the file below, at the end of the post).
Share your photos with me, by messenger, email or on facebook group "Hardanger et papotages"
I'm impatient to see your project!
Bonhomme de neige: grille gratuite hardanger - Snowman: hardanger free pattern